Here is a small example on how to use the PSSMCameraRig class found in Panda3D rplight contrib. It is heavily based on the shader terrain sample and the PSSM plugin of RenderPipeline by @tobspr.
With that, you can easily add nice looking shadows in your outdoor scene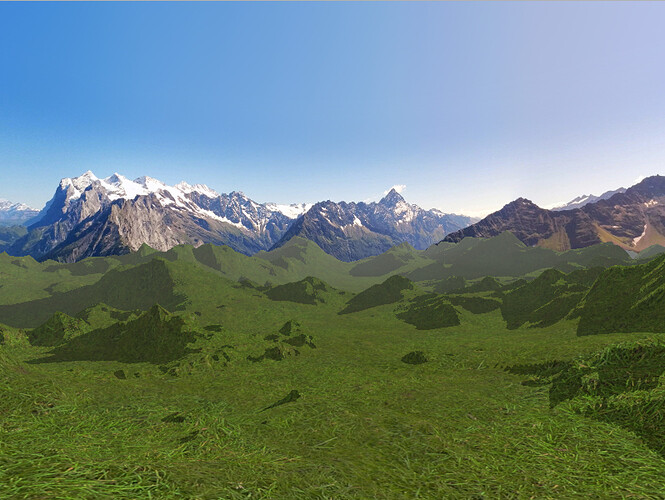 You can use the mouse to move around and see how the PSSM reacts with the camera movements. There is also a couple of shortcuts available :
Shortcuts :
s : Switch between traditional shadow mapping and PSSM
f : Freeze PSSM update
g : Toggle fog
F3 : Toggle wireframe mode
F5 : Toggle buffer viewer
Escape : Exit the sample
Note that only the basic features of PSSCameraRig are demonstrated, there are many other useful features available.