Hi, everyone!
I'd like to present my pride and joy - the game I'm lonely developing on Panda3D for the last several months. Here is an alpha footage video for a start: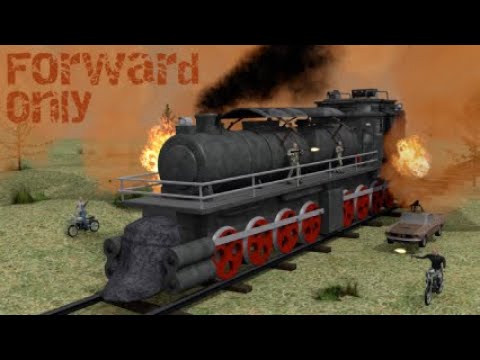 About the game, shortly:
You have a locomotive and a company of heroes, each of which have class and traits - it gives tactical (dis-)advantages in different situations. During play characters are building cohesion - factor which makes them stronger together and which opens powerful crew skills.
While travelling the World you'll have to stop for outings - text events, on which you must send your units. According to their classes, condition and cohesion you're getting or losing resources (5 different finals for every outing script).
You're able to stop in cities to heal units, repair and upgrade the train (set a grenade launcher on it, for example), recruit new characters. There are also some game events: deteriorated rails, diseases, a cataclysm - the Stench, usable resources, etc.
And, of course, enemies! There are 7 classes of enemies for now, they are attacking you real-time, each time harder, and you have to manage your characters fast to deal with them.
The game development is at 80% it's in the first beta. The repo, where you can examine the source code and download the game builds: GitHub - IlyaFaer/ForwardOnlyGame: Forward Only is a route-strategy indie game developed on Python 3 and Panda3D game engine.
I'll be grateful for any design/gameplay/architecture comments, and I'm already very grateful to those who helped me on this website to deal with some problems during development. Thanks!