I've just discovered a memory leak in my project, and I'm not sure of what might be causing it.
To be specific, over multiple reloads of the same level I'm seeing increases in both system- and graphics- memory usage.
Looking at PStats, I'm seeing increases in these two collectors:
SystemMemory-->Heap-->Array-->VertexDataBuffer

GraphicsMemory-->context1-->Inactive-->texture
I'm also seeing a jump in "Vertex Data" and "Render States"–but not in "Vertices", "Nodes", "Geoms", or "Transform States"!
Furthermore, the "Frame Time", both standard and from the graphics card, both return to somewhere around their normal values after a load.
See this screenshot, showing some of the above after two loads: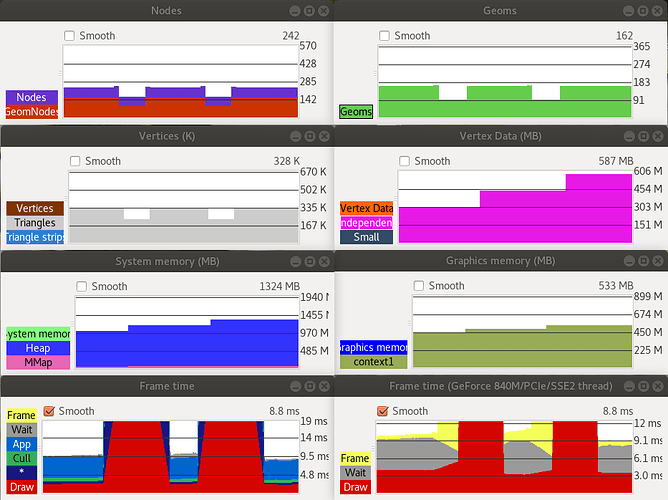 It looks like I'm perhaps not releasing some piece of textured geometry–but I don't see where that might be. Any suggestions?