About a month ago I learned that Panda3D has support for Signed Distance Field text rendering (if you don't know what it is - tldr it's a 'magic' way to render sharp text at any resolution), but for some reasons unknown there is no info about this feature!
So having finally some time to give it a go I've written some shader code and made little class:

This is how it looks using the same 32 pixel per unit font for all texts. The text is just scaled using simple set_scale() there's no messing with glyph size matching screen text size or any of that stuff, it just works*: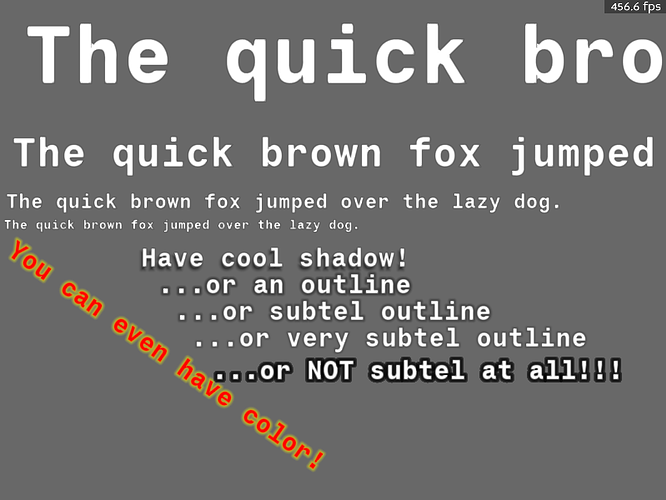 *well some text properties don't work.