Hello,
I'm developing a 90's style game running on 640x480 resolution fullscreen. I'm trying to disable multisamples to get a crispy, sharp look, which isn't really achievable with antialiasing. In window it seems to work fine, but when switching to fullscreen, the screen looks washed-out. My suspicion is that an extra sRGB conversion takes place.
This issue can be reproduced by using the Roaming Ralph demo. First I set the following variables to config:
win-size 640 480
fullscreen #f
framebuffer-multisample #f
multisamples 0
The result seems perfectly fine in windowed mode. Ralph model is not being antialiased: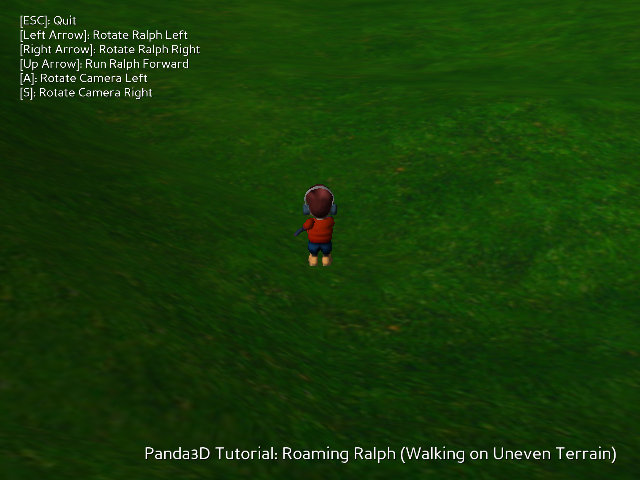 Then I set fullscreen on (fullscreen #t), and what I get is this: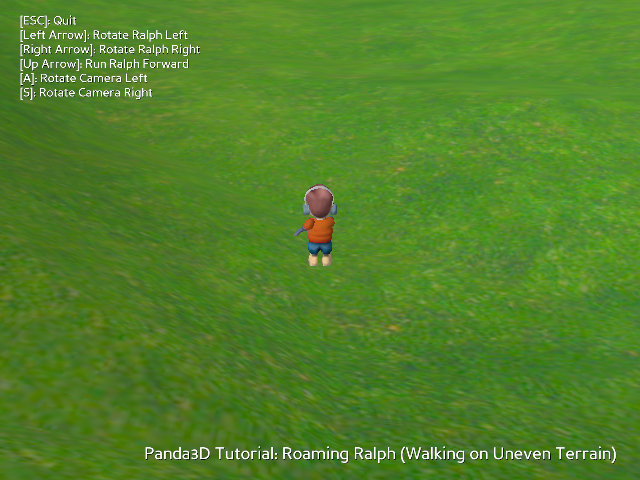 I've tried to fiddle with textures-srgb and framebuffer-srgb config parameters, but nothing seems to yield the correct result in fullscreen. Any ideas? I'm running pre-built Panda3D 1.9.4 on Windows 7 64bit.