Hey, it has been some time, look, normally this is not a issue for me as it is only cosmetic and I have gotten used to it, however I recently joined a game jam and decided to rebuild my Vortex The Pretty Game for it as a Magical Girl Game.
Now, I just showed some of the progress that I was doing recently, and it seems people are not comfortable with the fact then when the character spins, her insides show up as her human character model disappears, if you played Whirligig Willies, you may have noticed this issue, and yes it does bother me, but I never found a really good reason to ask why that happens.
If you don't know what I,am talking about here is a small picture of the issue in action.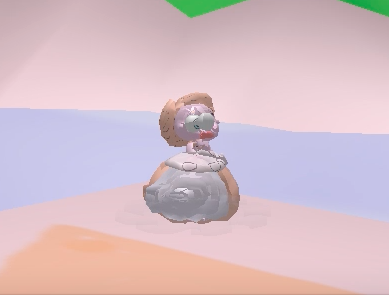 it is obvious you can see her eyeballs, mouth, and petticoats, all show up out of her as she starts to disappear, and those objects all belong inside her, now is that time to ask, why? I read somewhere in the manual that using multisample or dual transparency fixes this, I,am using dual transparency, so I was wondering what I did wrong to get this sort of result.
Anyway Thank You to anyone with advice, or who can help me solve this issue, thanks.