Hello to the community once more!
I am facing the following problem with transparency. when my objects are loaded from egg files, transparency works well as shown in the following picture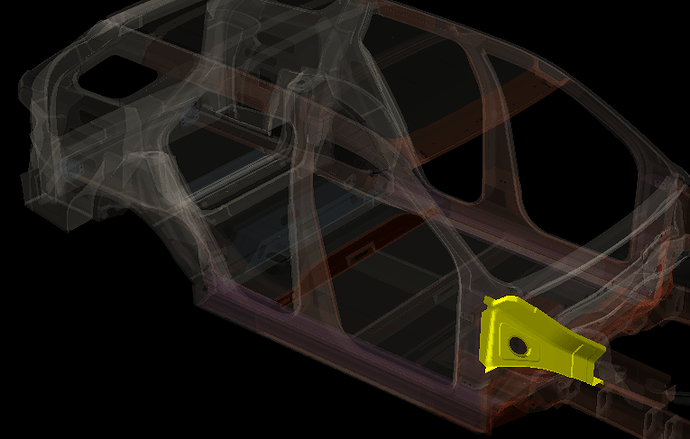 when i convert the eggs to bam using the egg2bam.exe it works as well.
the problem is that my original objects are neither egg or bam but fbx or obj so i need to perform a convertion that takes time. when i load the obj or fbx directly into panda3d, transparency no longer works: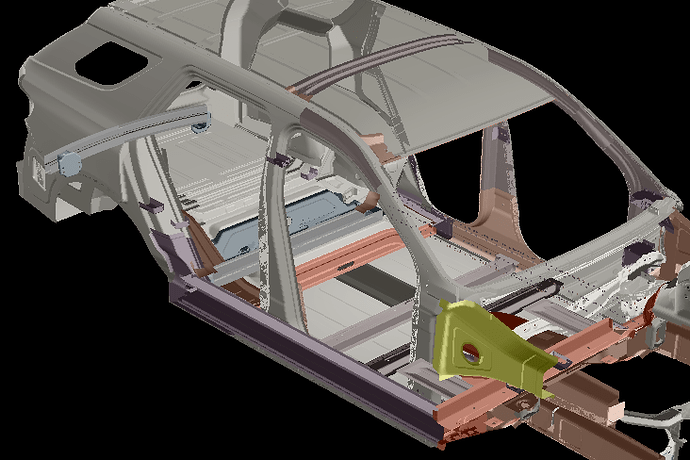 the loader part of my code is:
    obj_file = Filename.fromOsSpecific(obj_file)  # convert path to pandas3d format
    mesh = loader.loadModel(obj_file)  # load the egg into memory
    mesh.setTwoSided(True)  # set rendering of both sides
    mesh.setCollideMask(BitMask32.bit(1))  # Set the model to be collideable with the ray.
    mesh.setTag('part', str(pid))  # so we can look up which piece this is later during the collision pass
    mesh.flattenStrong()  # simplifies the node so it renders quicker
    mesh.setTransparency(TransparencyAttrib.MAlpha)  # enable transparency change in that node
    mesh.reparentTo(self.vehicle)

and finally, when i want to make an object transparent i use:
    mesh.setDepthWrite(True)
    mesh.setBin('fixed', 0)
    mesh.setAlphaScale(0.5) 

anyone has an idea on how to achieve the desired result without having to use the egg or bam format?