Hi, everyone!
I've got a problem, which I'm not able to deal with for some time.
I have a Spotlight sun, moving along Motion Path arch exported from Blender - like the real Sun. And I have a Train and the main camera, which are moving along the game world with high speed. The sun is a shadow caster, and shadows are just basic Panda3D shadows for now.
Everything works fine until I'm adding Bloom Filter:
filters = CommonFilters(base.win, base.cam)
filters.setBloom(size="large", mintrigger=0.8, intensity=2)

In that moment shadows become slowly: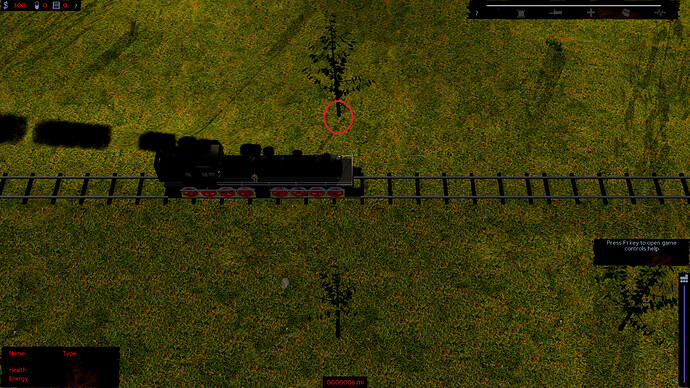 If I'll slow the Train down, the shadows become normal, but on high speed it looks like shadows are rendered with a delay - the tree is already moved several pixels to the left along the screen, but the shadow is still on the old position - it doesn't even start at the same position (I've set higher contrast on the screenshot to make it easier to see).
Did you ever see something similar, is there a way to fix it? I'd like to use both Bloom Filter and shadows. Thanks in advance!