I initially made a github issue for this, but that wasn't the right place to be asking follow-up questions.
I'm trying to create a wireframe view of a scene, but while having the wireframe's color reflect that of the object it's representing is convenient, It's a bit annoying when a wire matches transparency or a very dark color that blends into my background.
using:
self._orthoState = RenderState.make(RenderModeAttrib.make(2, 2, False), CullFaceAttrib.make(0), ColorBlendAttrib.make(5, 4, 2, 5, 8, 6, LVecBase4f(0.6,0.6,0.6,1)), AlphaTestAttrib.make(RenderAttrib.MAlways,1))

environment.egg looks like this: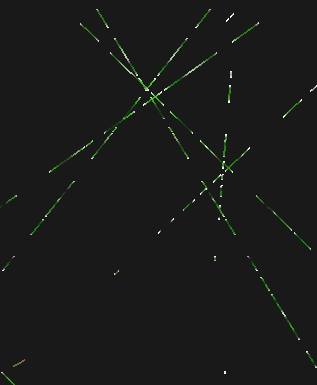 So unfortunately, even when I try and disable alpha testing, parts of the wires remain transparent and all RenderModeAttrib.M_max does is "frost the tips" where the wires dip into invisibility.
Does anyone know how to fix this or some other way of maintaining visibility for transparent wires while otherwise matching an object's color?