I have some gltf-exported pool ball models that are illuminated by 5 point lights. Since they have a low roughness value, you can see the reflection of each light in each of the balls: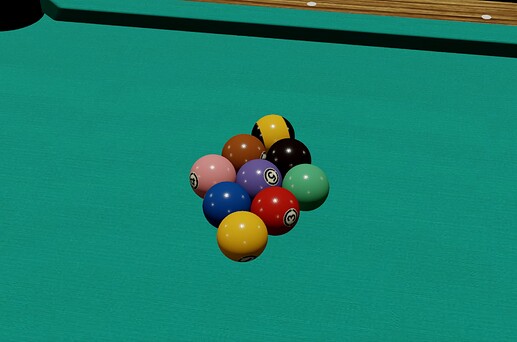 In my opinion, this looks fantastic.
The problem is that I want the balls to cast shadows onto the table, so as a first step I've added the line render.setShaderAuto(). But this line removes these beautiful reflections: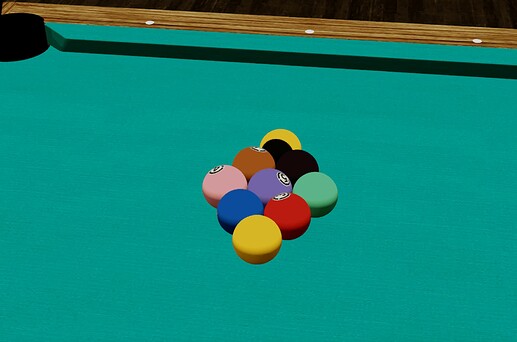 Is there a way to get these reflections back? I dug around and found this dated page about gloss maps. Maybe its useful?
Thanks in advance.