Hey It's me again. So I'm having another small problem and I'm not even sure what to call it. I would like to cast a ray, with the ray having the shape of an object. Don't worry, I brought a couple of crude diagrams to show what I mean!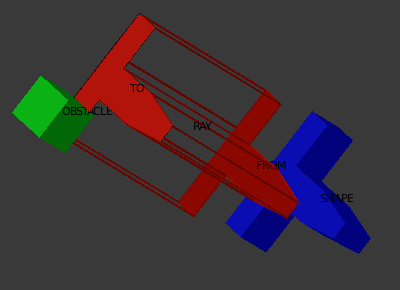 The Blue object represents the shape I would like to cast, which is a model in my game.
The Red object represents the ray being cast
The Green object represents obstacles that would be returned when the shaped-ray hits them. I wanted this in order to raycast between objects and register hits with what's behind them.
Here's another example: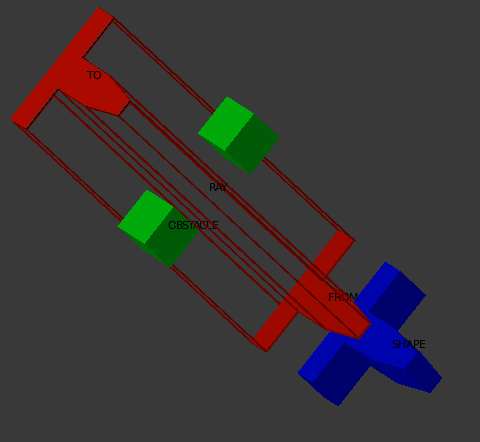 If you need a more practical example, consider raycasted throwing stones against an armored foe with open weak points. I'd like larger stones to be raycasted in the shape of the stone to bounce off the armor, while stones smaller than the openings in the armor (the weak points) are able to pass through.
As always, thanks in advance for your feedback!
(PS if there is some other way to achieve this with some measure of accuracy, maybe with collisions or something, feel free to share alternate solutions!)