I am rebuilding an RTS mod as a standalone game in Panda3d, but I got a question.
I am quite new to this engine and greenfield projects in general, but I would like to know if it is possible to create RTS units which are statistically similar, but have different textures and even animations - like the examples below:


These warriors all have different shield designs.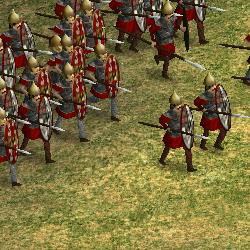 Ditto these dudes too.