I am testing out some IDEs to make a decision on the one I will use for my Panda3D projects.
I like working with Visual Studio, but I have not yet figured out how to get auto-completion working (auto-completion is a must

)
I tried pyCharm, and that works fine with auto-completion. The problem is, the pyCharm developers focused more on eye candy, and forgot that there are people over 65 who are interested in programming. Either that, or they don't know very much about colors, because the editor is hard on the eyes. The font colors are bad combinations.


Oh, my poor eyes. It's not just the older folk. Some young ones have problems with their eyes too.
I spent about half of an hour trying to change the colors, but some seem to be locked, so the best I came up with is this: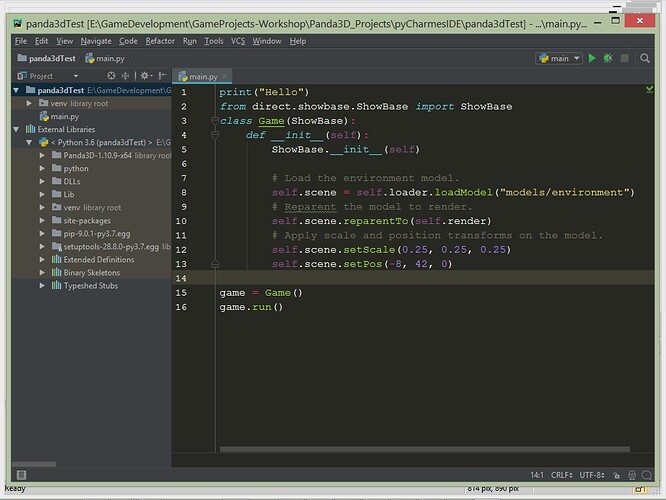 Still bad.


Perhaps they need the Microsoft team to show them how to utilize color code.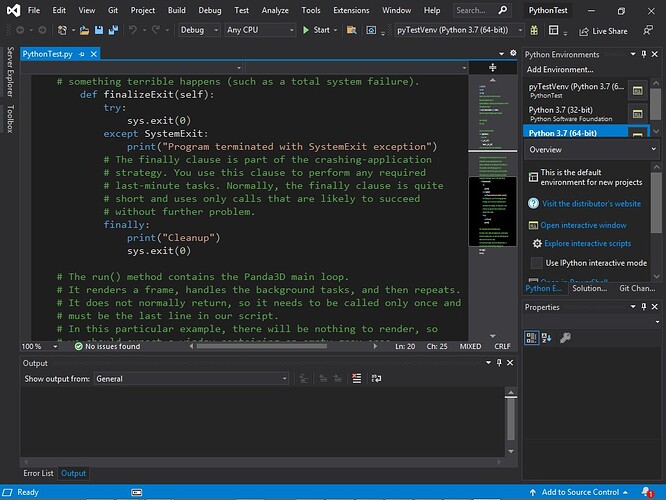 Or they could focus more on the coding aspect, rather than pretty colors. I would change the dark theme, but dark themes dramatically ease the eyes… provided the designer knows that gray on a darker gray requires more eye strain.
So I was looking at Wing, and it looks like a good IDE. Only, it doesn't use files in my virtual environment, as effectively as pyCharm does.
So it ignores my panda3d.pth file, and so, does not allow me to code with auto-completion.
Does anyone here use Wing, and or knows how to use it with Panda3D and auto-completion.
I apologize if I posted this in the wrong forum.