Hi!
I'm just starting with panda, and I have a problem that seems to be really easy to solve, but I couldn't figure out how.
I have one actor that is made of 5 bones, 1 that works as a column and holds all the another.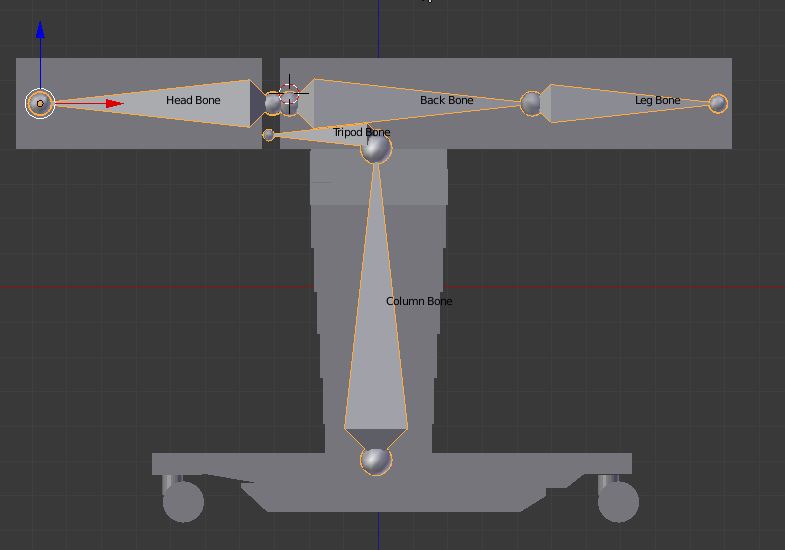 In blender I've set 3 of the top bones (Head, back and leg) to be children of the tripod bone, and the tripod is child of the column bone. My problem is, I want to set the scale of the column bone and don't affect the others. But when I set the column Y scale to another value, doesn't matter what I do with the scale of the children bones, they always inherit the value from the column.
Here is what I'm trying to do:
def changeColumnHeight(self, value):
        self.Column.setSy(value + self.columnInitialHeight)
        print "I'm gonna change the child scale"
        self.Tripod.setSy(self.tripodInitialSy)
        self.Leg.setSy(self.tripodInitialSy)
        self.Back.setSy(self.tripodInitialSy)
But even after that the children nodes don't get their initial scale values, so how can I make the column.setY just affect it and not the other nodes?