Hey!
First of all we would like to thank you all for the help we have gotten from this forum - Thanks! you guys are great!
But our project hand-in is getting really close, so now we need to test the (current) final version and get as much feedback as possible.
So we figured we would post the game here and hope that some of you would have time to try it out and if you have time answer a questionaire afterward.
Basic about the game:
It is a mix between a toy and a game - You mix different DNA strings to grow your own plant and thereby unlocking new DNA strings. But it's also intended as a casual game where you can just try to create a beautiful flower.
Here are some pictures from the game: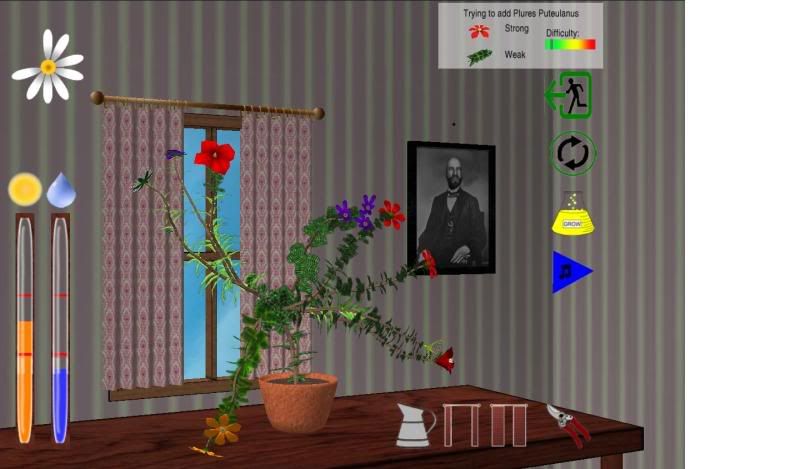 Link to the game as a .exe (41mb):
srehder.dk/plantgame/Pot%20a%20Plant.exe
Link to Questionaire:
surveygizmo.com/s/88114/pot-a-plant-copy
Hope that some of you will try the game - ANY feedback is appriciated. Also comments in this thread if you are not the questionaire type =)

NOTE: Link to the src:
Its provided in the .exe after install, but if you feel that 40mb is too much to download, but still would like a look at the code, send me a PM and I'll make a small .zip file without the artwork and models for you - easier on your bandwidth if thats a problem.
Regards:
Andreas (Hesel)
Christian (SpeLLTjeK)
Stefan (srehder)
Sanne
Ronnie
Tobias
[i]We are a group of students from the It University in Copenhopen who are currently studying Game Design on the â€