Hi,
I'm pretty new to panda and game in general. I'm trying to do an orthographic view for my game. I used a lot of the chessboard code. My problem is, when I put the orthographic lens for the camera, there is some glitch on the model and I'm not sure where it comes from and how to get rid of it. I've tried to put an orthographic lens on the chessboard game, and it create the same kind of glitch to the model. Here is the code I've put in the chessboard :
# camera.setPosHpr(0, -12, 8, 0, -35, 0)  # original camera setup
camera.setPosHpr(-5, -5, 10, -45, -35, 0)  # position for the ortho setting
lens = OrthographicLens() # Setup Orthographic view
lens.setFilmSize(20,15)
base.cam.node().setLens(lens)
And here is the result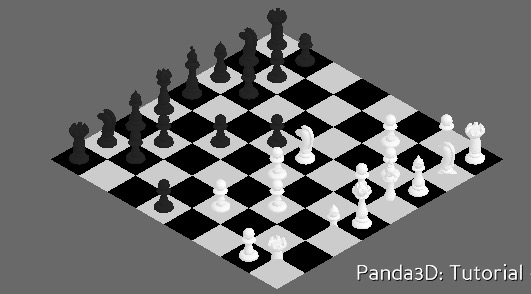 As you can see, part of some piece are missing, like for the white tower in the bottom. How can I solve this problem?