I've uploaded the models that I made–the desert environment, the "simple enemy", and the "laser" and associated "hit-flashes"–to a new repository, for others to use.
The repository: https://github.com/ArsThaumaturgis/PandaSampleModels
A few screenshots of the environment model, taken from within PView: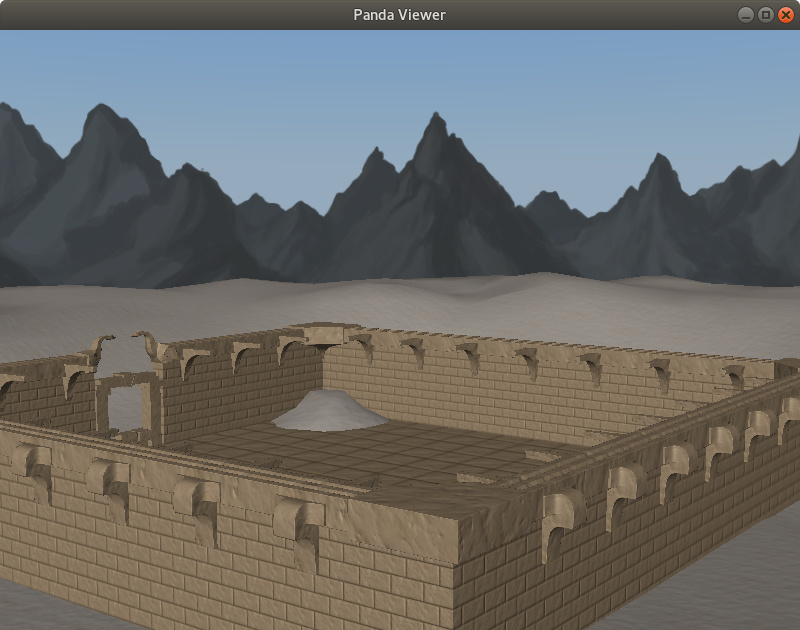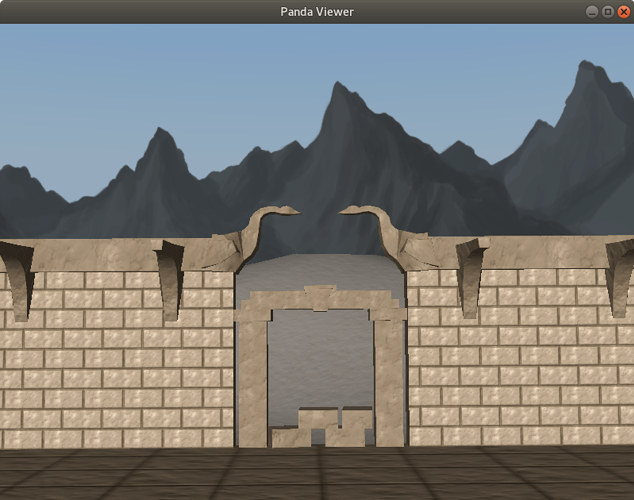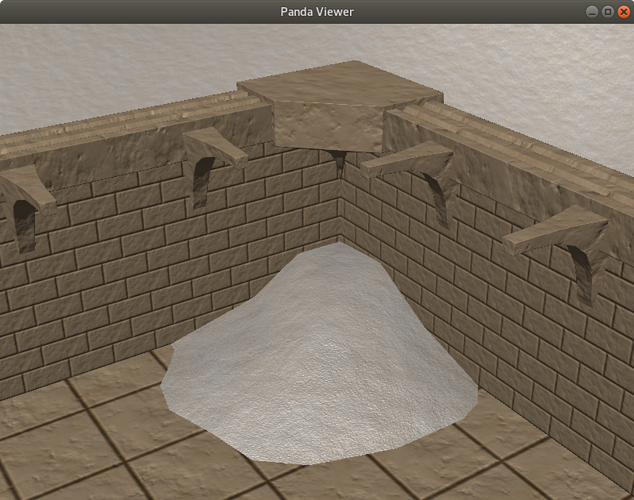 On a related note, I've just realised that I haven't included in my tutorial repository the various models, sounds, fonts, etc. used in the tutorial. Since not all of these are mine, I don't know whether it's acceptable to do so.
So, what I think that I'm going to do is this:
For the models that I made myself, I'll link to the repository that I just posted.
For the sounds that I made myself, and the one sound contributed by a friend of mine, I'll include them in the tutorial repository and link to the relevant repository folder.
For Panda-chan, I'll link to @wezu's repository, above. (With a note to decompress the ".pz" file, since I haven't looked into getting the build-system to handle that automatically.)
For the font and music, I'll link to my sources for them.
And I'll modify the license document to reflect the fact that various files are no longer present.
Does that seem acceptable?