Hi all,
I've been meaning to ask a question regarding the difference in the "hardness" or "softness" of lighting as determined by normals when one generates files procedurally. Here is a file that I generated within my game and then directly saved it as a bam file, using the "writeBamFile" method: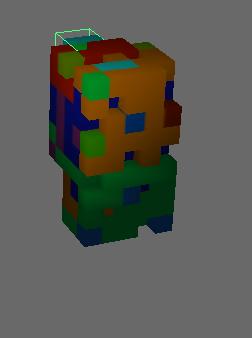 Here, the normals in this model make the model look "soft"; the edges are less pronounced and emphasized. This is just an ordinary, non-actor type model.
However, when I save the file as an egg file and make it an actor-type file, the normals make the model look "hard" as shown below: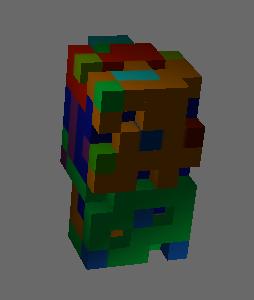 The edges are "harder" and more emphasized. The formula used to calculate the normals is the same for both the .bam non-actor file and the .egg actor file. Here it is:
   pozzi=Point3D(x,y,z)#<-the current point being written/created
   normalsGotten=self.normalizer(Vec3(2*pozzi.x-1, 2*pozzi.y-1, 2*pozzi.z-1))

   def normalizer(self,myVec):
	myVec.normalize()
        veki=Vec3D(myVec.x,myVec.y,myVec.z)
	return veki 

Nothing fancy, just the usual copy-pasted normal-generation code and yet, the results differ.
Any ideas as to why this is the case? Is there something I'm missing or doing wrong? I'd prefer the "softer" lighting as compared to the "harder" one. If parts of this question are vague, please ask and I'll clarify the obscure parts.
Thanks in advance!
normalTest.bam (33.7 KB)
normalTest.egg (120.0 KB)