My models aren't great but I had hoped they'd looked better in the scene. They don't look too bad in blender.
I'm thinking my lighting is not the best. I'm hoping someone has some ideas that would help me improve the overall look of my scene. Right now, there is ambient occlusion (which I don't really understand…) and 1 ambient light and 2 directional lights and fog (maybe too much fog)
Basically, I'm working on a world generator. Here are two screen shots: zoomed out and in.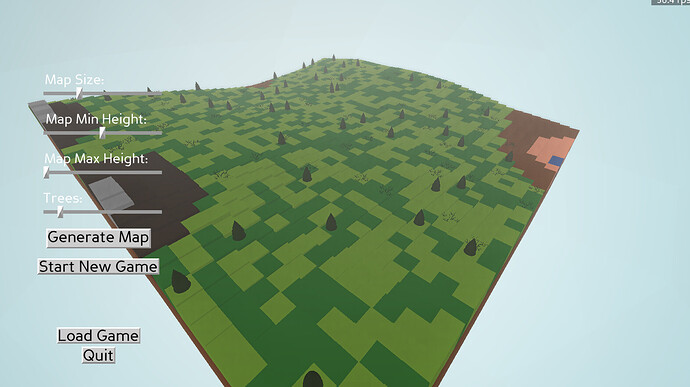 And: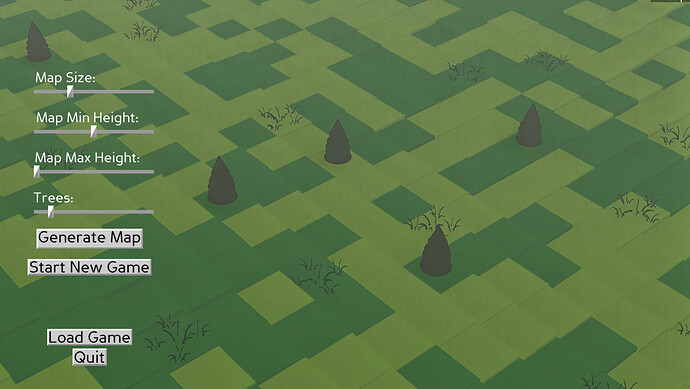 What I don't like is you can't really see the detail of the models…instead you see like the same color and the shape filled. There doesn't appear to be all the lighting details that make objects appear 3D. This is my first 3D attempt so I do understand I'm not going to be able to make it perfect right off the bat but I'd like to improve some before I start making my hopping animals.