Dear Panda3D Community,
I am trying to compile my Panda3D application to builds on Windows, Linux and macOS. While it works for me in general, under macOS (Monterey), every time I start my application, I get a message that my application would like to receive keystrokes from any application: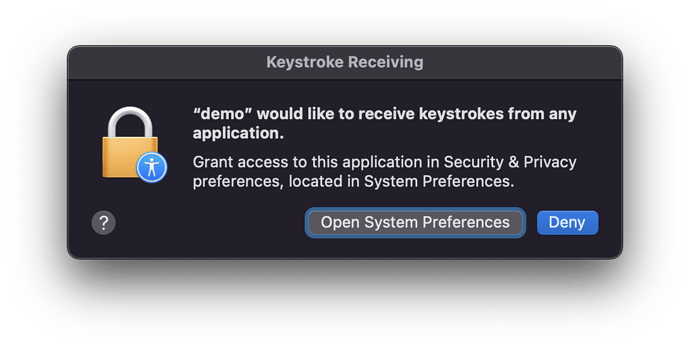 This doesn't block the app from running, but it looks lame and is just annoying. Moreover, clicking on Open System Preferences and allowing Keystroke Receiving does nothing. The next time I start my application, I have the same problem. I have the impression that this is a general problem with Panda3D, because I received identical warnings for other Panda3D applications (Asteroids, Pollen), which can even be seen in the screenshot: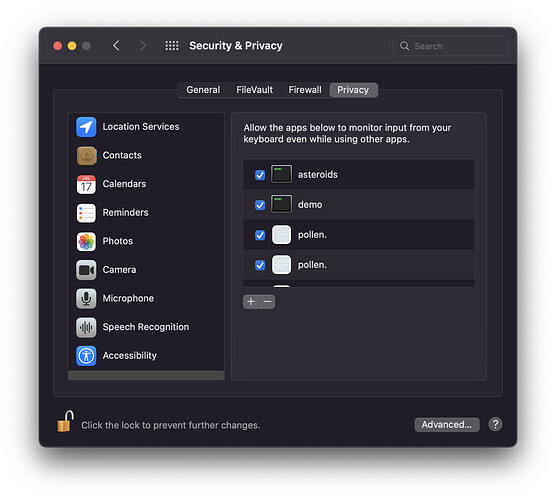 I don't really need keyboard support in my application at all. So I would be glad to get rid of this message simply by disabling keyboard support. I just don't know how. I searched the internet, the Panda3D documentation and found nothing specific. Maybe I was looking wrong…
Will you help?
Regards,
Miklesz