When I use self.node.setHpr the joints lose normal connection (as shown in the image below).
But the documentation says that the joints only rotate, not move the position.
I would like to ask if this is a bug of the program or panda3d or fbx file?
Or how can I make his arm rotate properly?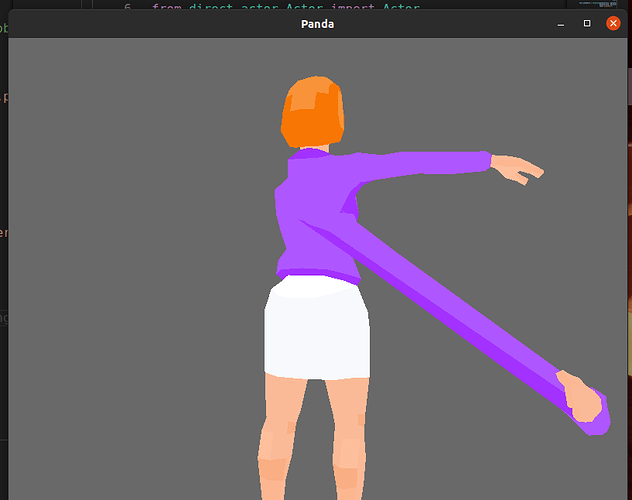 class Env(ShowBase):
    def __init__(self):
        super().__init__(self)
        self.accept('escape', sys.exit)
        self.disableMouse()
        self.src = "../src/"

        self.pandaActor = Actor(self.src + 'human_model/human.fbx')
        self.pandaActor.setScale(0.5, 0.5, 0.5)
        self.pandaActor.setPos(0, 150, -50)

        tex = Loader.loadTexture(self, self.src + "texture/world_people_colors.png")
        self.pandaActor.setTexture(tex, 1)
    
        self.node = self.pandaActor.controlJoint(None, "modelRoot", "bip L UpperArm")

        self.node.setHpr(self.node, 90, 90, 90)
        self.pandaActor.reparentTo(self.render)