I am trying to get the functionality of my game down before the prettiness. I figure learning to share game data over WiFi is easier to expand on than to jump into after that whole system is in place. My issue is that my script doesn't work. I have found that importing the script as if it were a library from the Python shell not only allows it to run, but allows me to see the error messages. I am seeing the error in the following image file.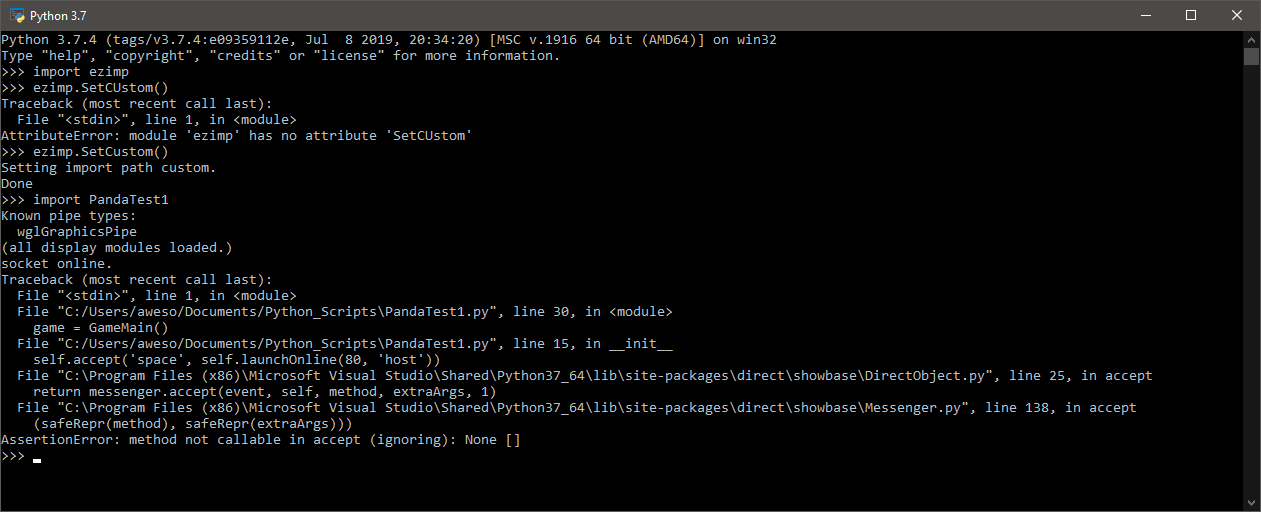 the ezimp tool is a handwritten tool which allows me to import from a source outside my Visual Studio's python installation. It does nothing but sys.path.insert('pathtolibraries').
What can I do to solve this error?