I've just learned how to animate a model with multiple bam files. Basically you tell Python or C++ when to play each file and for how long based on certain conditions.
What I'm trying to figure out is how do I trigger animation of a model that came only as
a one blend file ? Here's my example Pikachu Medium Poly Free 3D Model - .blend .fbx .obj - Free3D
It's supposedly animated and I can see different poses but the model comes as only 1 blend file.
This is content of the file I downloaded: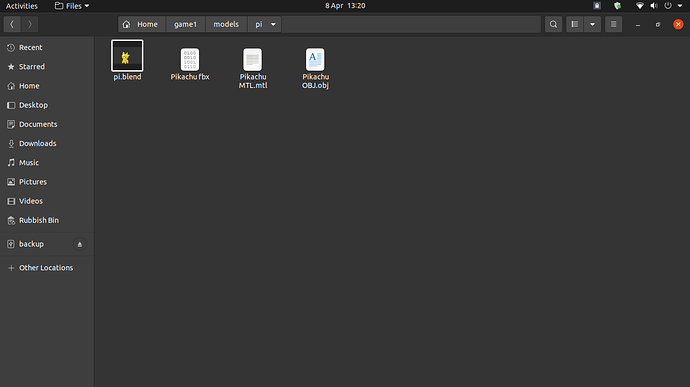 Thank you for feedback.