Hello,
I'm back after some years and currently want to create a flight simulator in Panda3D.
I have modeled a simple bf 109 aircraft in blender 2.8 and exported it using glTF.
The exported texture is grey with slightly green tint:
(-- screenshot removed, because as a new user, I can only add one image --)
But after loading in Panda (using the gltf importer I installed via pip), it looks really green: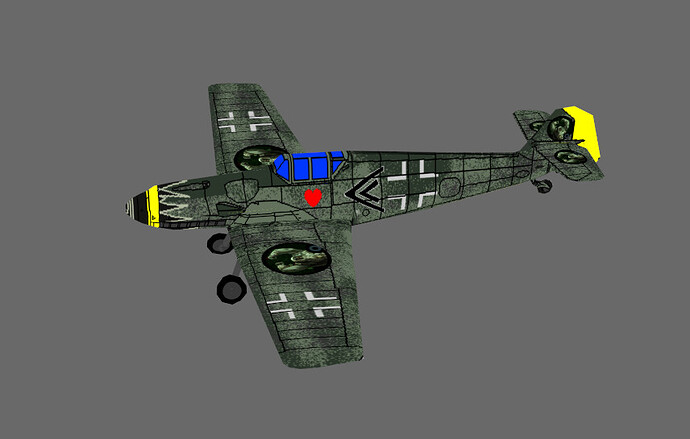 I have not added light, so it should be lit by 100% white ambient light, shouldn't it.
Do you have any clue what I did wrong or how I can make it look similar to the original Blender model?
BR
Tommiball