Hi,
Since the new update of Panda3D (10.1.5), my issue loading certain fbx files is back. (Assimp in Panda3D doesn't load model properly) I checked to make sure I didn't write an homemade fix in Panda3D version 10.1.2 and overwrite it by accident, but it wasn't the case. I used loadPrcFileData("","notify-level-assimp debug") to see what was happening with Assimp (to be sure that node weren't prune).
This is an example of a not working fbx file with a little script to see the output.
example.zip (49.2 KB)
The output: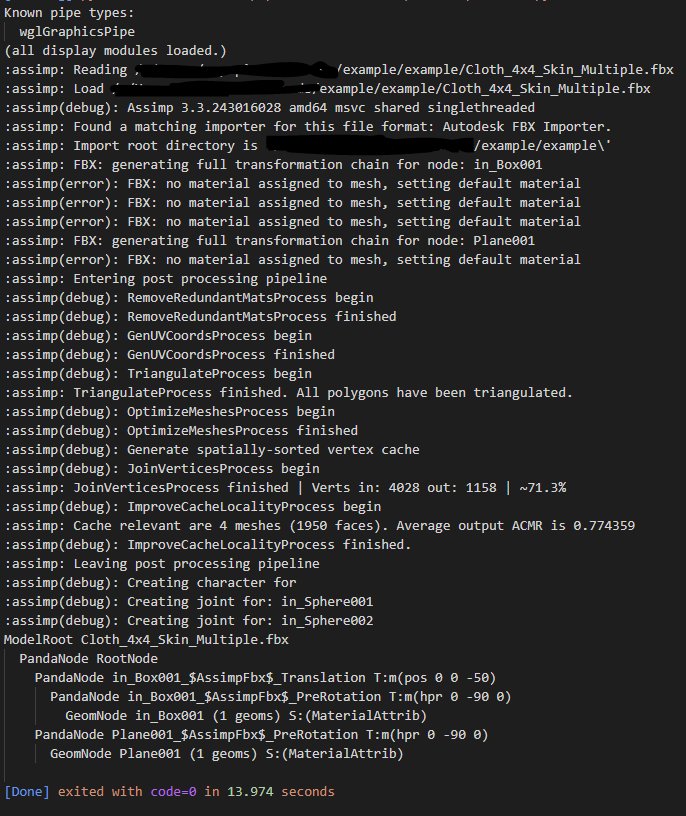 As you can see in the output, it seems to load the model correctly (with the in_Sphere001/002 as joint)
But I can't seem to find these joint and/or a Character/Actor node in the nodepath. My final goal is to be able to move the joints (in_Sphere001/002).
Thanks again