I was trying to install Panda 3D on Mx Linux and I got this error: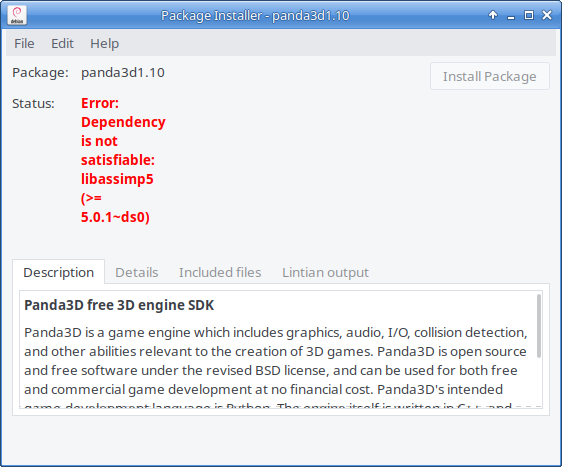 Then I open the terminal and write:
$ sudo apt-get install libassimp-dev
I notice that this command installs libassimp4. There's no libassimp5 on MXLinux repositories. I'm using MX Linux 19.1 with kernel 5.6. If Panda doesnt support it, what kind of OS it supports?
Why Panda3D don't distribute an AppImage as many other softwares do?