Hi, we are here to share one of our OWP's (one week projects).
As the title states it's a
Try it on the website: http://www.grimfang-studio.org/games/owp/grimfangProject1.html
NOTE: Make sure you have: Panda3D runtime.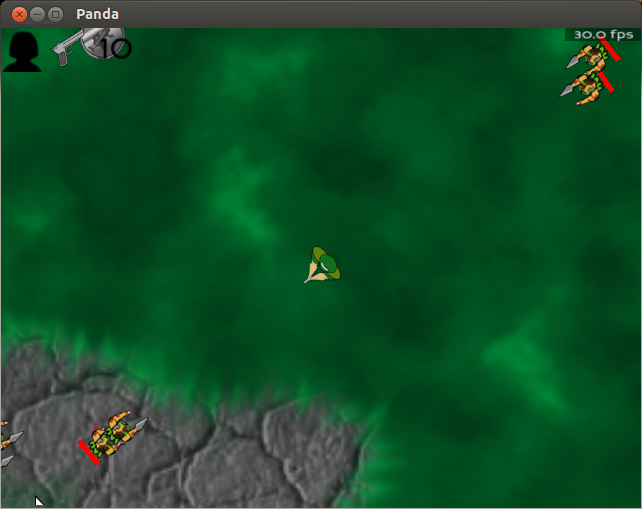 https://www.dropbox.com/s/6lzfjyfmaonjsxx/owp_shooter.png
Please take the code and play with it, there is plenty of room for additions and fixes… Use it as a base for your own game or simply use it as a "guide" or whatever, it's free.
-The Project-
The idea was simple:
Build a top down shooter with simple AI, that get more challenging over time.
Build basic weapon mechanics, single shot and automatic machine gun type
Be able to pickup items that affect the player, Health pods, and weapon pickups
Add a High-score tracker, to make it interesting.
-The source-
Feel free to grab a release here: https://github.com/grimfang/owp_shooter/releases
or check out the GitHub repo here: https://github.com/grimfang/owp_shooter
You can also find details about the game and our team here: http://www.grimfang-studio.org/index.php
-License and fuzz-
Source code is licensed under MIT and the arts(assets) are CC by-nc-nd 3.0
-Team Members-
Mj-meo-dmt
Wolf (Fireclaw)