Fly about a little scene as a fire(-ish)-bird, collecting various human "connections" scattered about the place, waiting to be found.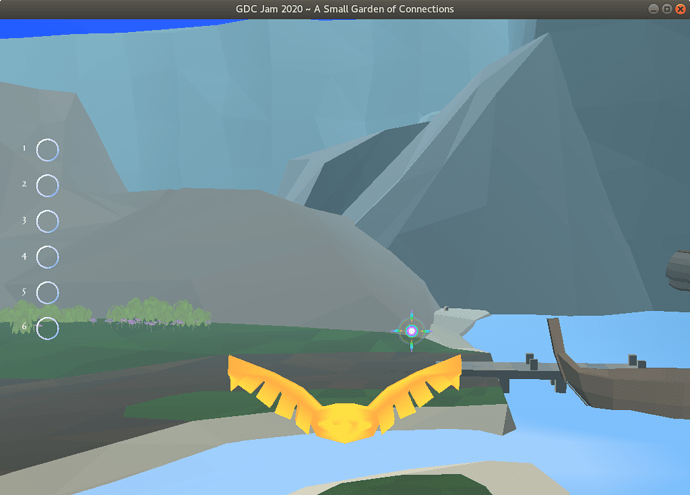 Gamedev.world recently held a weekend-long "GDC Relief Jam", raiding money for devs impacted–in some cases stranded–by the current crisis and the cancellation of GDC.
I took part in the jam, creating this game: "A Small Garden of Connections".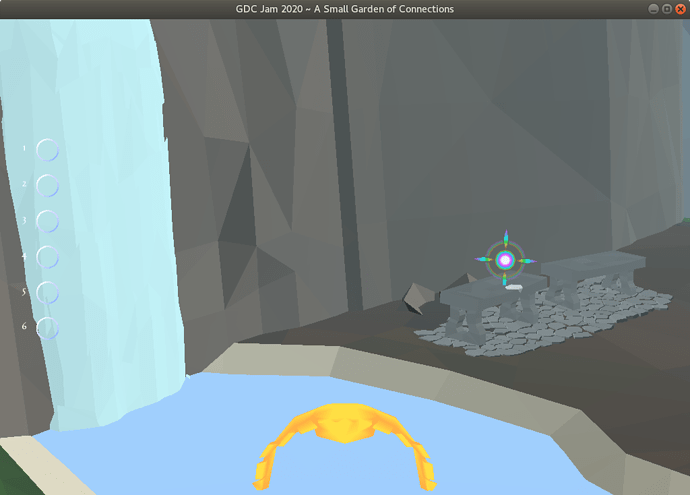 The game is a small and simple thing, but overall I'm not unhappy with it–especially given a three-day development! Plus, I got to implement a mechanic that I've had in mind for quite a while: bird-like flight, complete with gliding, inspired by the dragon-flight of Drakan: Order of the Flame.

It can be had for the next few days as part of the jam-bundle, a "pay-what-you-want" collection that includes a huge number of items, including jam-games, asset packs, and even commercial games like Nuclear Throne and A Mortician's Tale!