Hello everyone ! So i post my game that i made with two friends for the exam (I'm French and 17).
I started modifying the ralph example, and we arrive to this :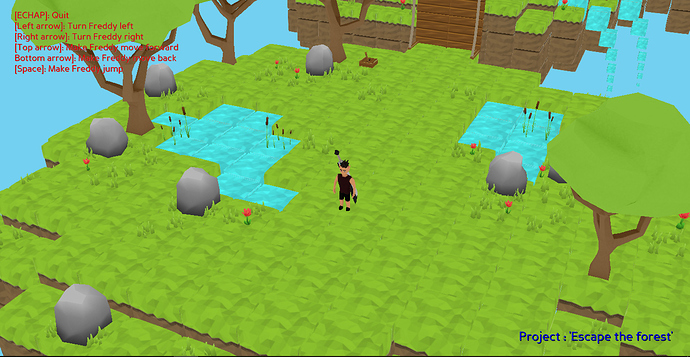 The character named Freddy can move in the 4 directions and diagonals, jump (not very realistic) and operate levers. The objective is to cross the map by activating the levers and arrive to the end.
The collision on the objects linked to the levers doesn't work (so you can pass through them sadly).
Finally all the objects have been made on Blender by one of my friend.
So it will be cool if you say what you think about what we made, and the improvements to make.
Thank you the community for helping me !
GitHub link :
https://github.com/mignonfripe/Panda3D-project-Escape-The-Forest