I wasn't really sure where to post this but General Discussion felt safe enough.
I recently installed Panda3D and have started the tutorial in the manual… but during the process of this tutorial I've experienced multiple odd graphical errors, most of which I assume are related to my outdated OpenGL. To give you some idea of what I'm talking about… here's a screenshot.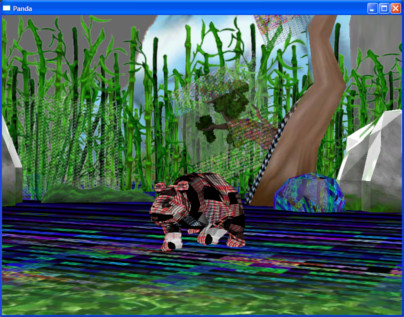 I'm mainly just wondering if this is going to affect my projects. Like if I make something original… would this problem exist there as well?