Hi to all,
As the subject says, calling flattenstrong() on a nodePath makes it darker in appearance than it was before. The below screenshot should show what I mean: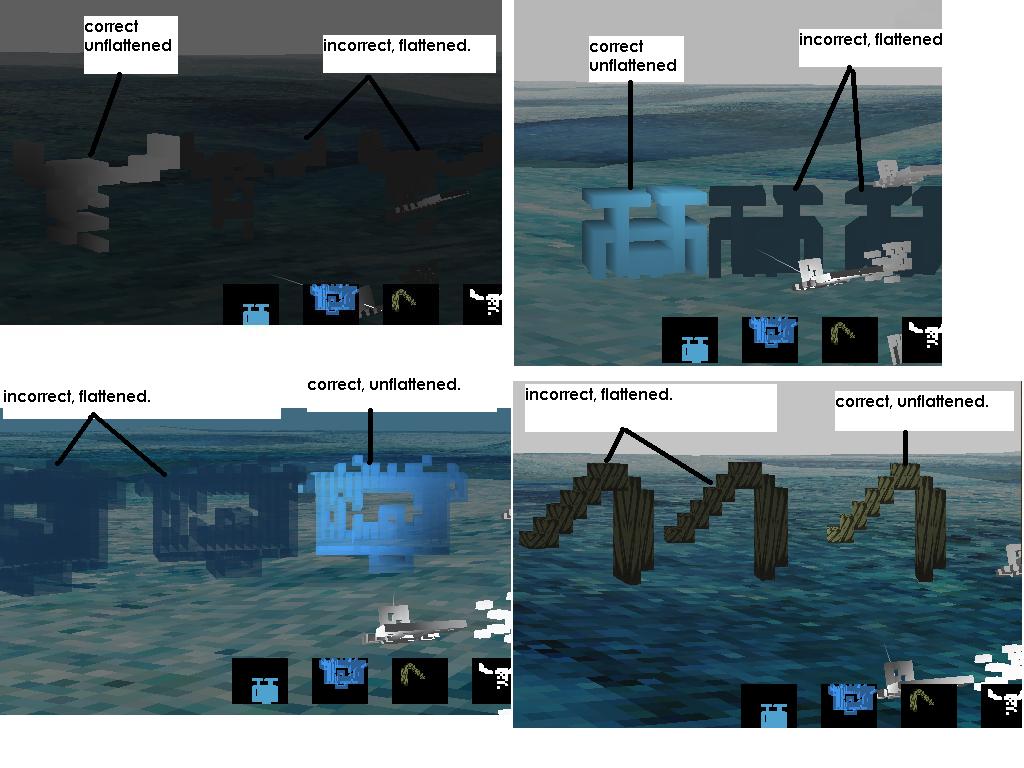 The models are all procedurally generated [aesthetics suck, cause I'm just testing functionality… ], and the ones labeled "incorrect" are the darkened ones, whereas the ones labeled "correct" are okay. Here is the code I use to flatten:
root_node=render.attachNewNode("root_node")
copy_noda=vaki.copyTo(root_node)
root_node.clearModelNodes()#<-for loaded models, not for the procedural ones.
root_node.flattenStrong()
I get a series of nodepaths with the same texture and then parent them to "root_node". Then after that, I flatten the "root_node". But after that, the now flattened "root_node" is darkened. Any ideas as to why this is happening?
Thanks.