I'm just coming to make a menu gui for myself and I don't see a reason why not to share it here so here you go. Here a sample shot of what I'm talking about: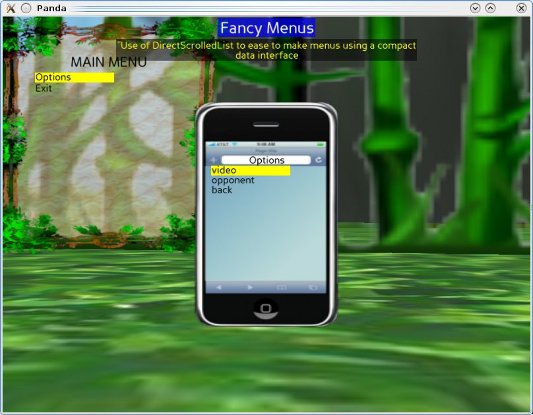 It is nothing so special cos it basically uses direcScrolledFrame off directgui but I always felt the lack of a comfortable interface to make my game menus and so I did it.
Dig the code to see how to use it and eventually post here your doubts.