Yes, that's the purpose of the application, a crossover between astronomy software, like Celestia and others, and space exploration. So an open-source SpaceEngine (well, after a few more years of development

)
I already have the base to generate full scale procedural planet either with procedurally generated heightmap or procedurally generated textures.
Here is a crappy gif I just took, the camera starts from 2 meters above grounds and raises until being at 500,000km with tiles generated on the fly.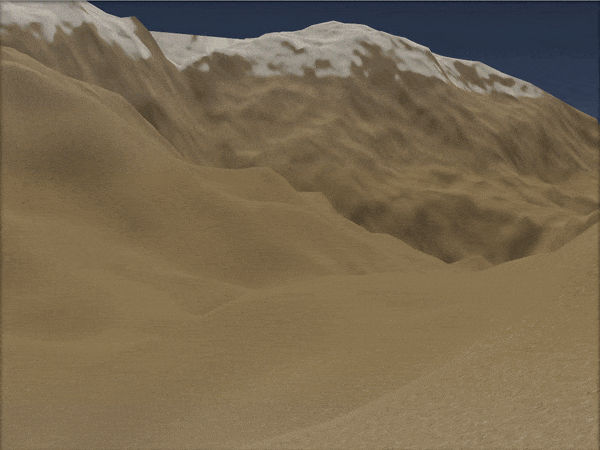 Water is not yet in but it's on my short term todo list.
Spherical terrain is much more harder to implement than "flat" terrain and much less useful, unless you really want full scale planet. Usually you use flat terrain with a horizon cut off, some fog and a bit of distortion added in the shader to simulate the curvature.
Depending on how it is implemented you could use 6 Panda ShaderHeightmapTerrain to create a cube and apply the spherical distortion in the shader, but you will have to create the bounding volume yourself and I fear the LOD algorithm will no longer work as you displace the vertices in the shader (unless the lod is calculated in the shader, in that case it's not a problem)
Caves are even harder to implement, usually you need voxels or sdf raymarching to implement them, but I haven't even considered if I will ever implement them