Hi all!
Has anyone had a problem like a picture below?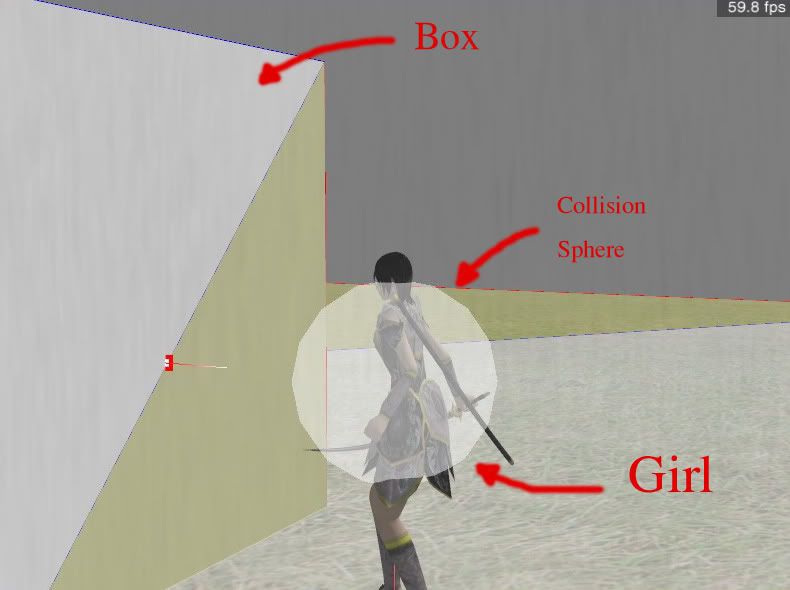 I attached a collision sphere to an avatar names "Girl".
And export a model names "Box",create from a box in 3DsMax7, and export it as "pos" type.
When I run an application and control the girl walking through the box.
The collision sphere hasn't touch the box yet,
but the program detect as they are collide already. (as a picture above)
Any idea?