from panda3d.core import *
from direct.showbase.ShowBase import ShowBase

base = ShowBase()
base.cam.setY(-20)

parent = loader.loadModel("smiley")
parent.reparentTo(render)
parent.setTransparency(TransparencyAttrib.MAlpha)
parent.setColorScale(1,0,0,0.1)

child = loader.loadModel("smiley")
child.reparentTo(parent)
child.setAlphaScale(1,1)
child.setX(5)


base.run()

Result: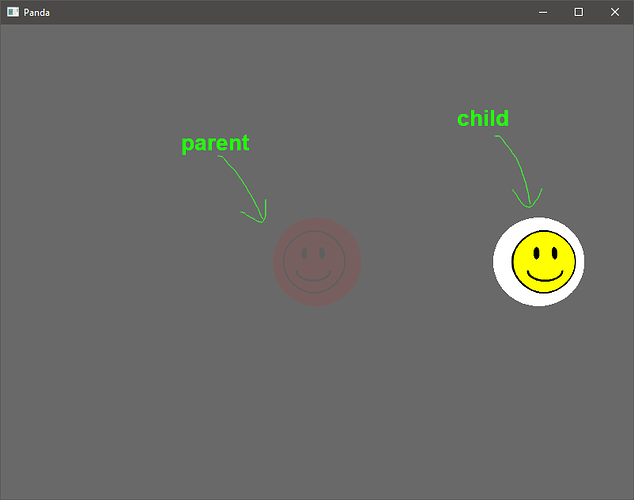 It seems like setAlphaScale(value, 1) not only overwrites Alpha value from parent node, but also color values. This shouldn't be the case as I haven't called setColorScale(values, 1) on the child node.
Also, I'm not sure why NodePath has a clearColorScale() method but doesn't have a clearAlphaScale() method. Maybe should be added? Sure, there's ways around it but this is just cleaner.